« Retour à la liste de jeux
Loco Motors
Description
Think outside the box and create hundreds of vehicles to take on Loco Motors' unique stunt challenges. Dash through the most physics-defying tracks you've ever seen and share your achievements with your friends online! Loco Motors is a colorful mobile game in which players rely on their creativity to customize a stunt car and shoot it through 50 increasingly challenging tracks, solving physics-based puzzles.
FEATURES
- 50 levels of physics-fueled stunts: use gravity, thrust, torque, springs, and more!
- Hundreds of vehicle customizations: combine dozens of wheel, engine, fuel tank and chassis designs to create your unique stunt car.
- Unlockable challenges: collect bronze, silver and gold gears to open 3 even more extreme game modes!
- Share your achievements and replays online for a more intense game experience.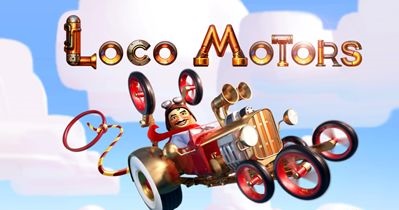 Specifications
Platforme:

Android, iOS

Classification:

Pour tous

Type de jeu:

Grand publique

Minority Inc.
Description
Minority est un studio établi engagé dans le développement de jeux VR de pointe. Depuis sa création en 2010, Minority a produit des jeux pour PSVR, Google, Oculus, HTC et Samsung. Minority a innové dans le jeu de réalité virtuelle avec Time Machine VR, un jeu d'aventure de voyage temporel désormais établi parmi les 30 meilleurs titres de VR de Steam. Minority a ensuite enchaîné avec trois autres titres VR: Time Machine: Monsters of the Sea, Cali et The Other Room.
Information contact
Nos autres jeux