« Return to the games list
Loco Motors
Description
Think outside the box and create hundreds of vehicles to take on Loco Motors' unique stunt challenges. Dash through the most physics-defying tracks you've ever seen and share your achievements with your friends online! Loco Motors is a colorful mobile game in which players rely on their creativity to customize a stunt car and shoot it through 50 increasingly challenging tracks, solving physics-based puzzles.
FEATURES
- 50 levels of physics-fueled stunts: use gravity, thrust, torque, springs, and more!
- Hundreds of vehicle customizations: combine dozens of wheel, engine, fuel tank and chassis designs to create your unique stunt car.
- Unlockable challenges: collect bronze, silver and gold gears to open 3 even more extreme game modes!
- Share your achievements and replays online for a more intense game experience.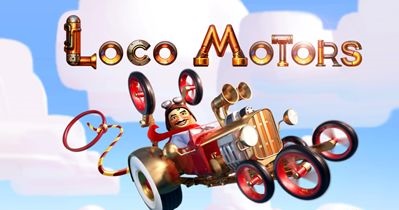 Specifications
Platform:

Android, iOS

Rating:

Everyone

Type of game:

Casual

Minority Inc.
Description
Minority is an established studio committed to cutting-edge VR game development. Since its founding in 2010 Minority has produced games for the PSVR, Google, Oculus, HTC, and Samsung VR platforms. Minority pioneered virtual reality gaming with Time Machine VR, a time-travel adventure game now ranked among Steam's 30 top grossing VR titles. Minority followed its Time Machine success with three other VR titles: Time Machine: Monsters of the Sea, Cali, and The Other Room.
Contact information
Our other games