« Return to the games list
We Happy Few
Description
From the independent studio that brought you Contrast, We Happy Few is an action/adventure game set in a drug-fuelled, retrofuturistic city in an alternative 1960s England. Hide, fight and conform your way out of this delusional, Joy-obsessed world.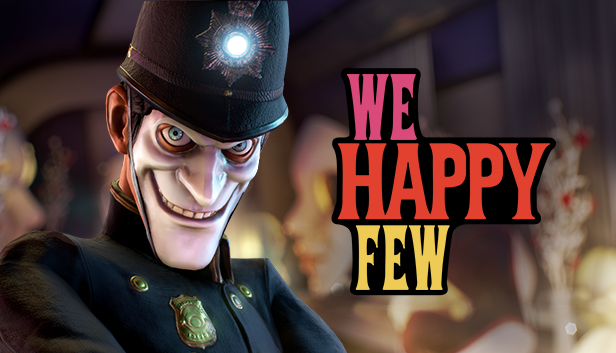 Specifications
Release date:

2016-07-26

Platform:

PC, Playstation, Xbox

Rating:

Mature

Type of game:

Action / Adventure
Compulsion Games
Description
Compulsion is 20 people squatting in an old gramophone factory in Saint Henri, Montréal. Founded in 2009, we want to create interesting, fun games that are out of the ordinary. We like to think of ourselves as craftsmen, who create games that we love and are proud of. We make games because we're excited about them, and about the concepts and ideas they contain (like shadow shifting, or a talking mask). We make games about real people in sometimes ridiculous worlds, and want to tell stories that aren't just "I am a prince, look! a monster, I must hit it with a stick (a big one) so it dies". A small, proud studio that likes to make fun, artistic and creative games. And sometimes they work!
Contact information
Our other games