« Return to the games list
REACH versus
Description
Is your mind ready to face this latest challenge from the producer of Tetris for mobile?
How far can you reach? Play now for fun or to win prizes!
REACH versus is a brain teaser that will excite your mind with its deep strategy, color-combining gameplay, and challenging head-to-head online competition.
Match 3 or more blocks of the same color for cash with REACH versus, the real money puzzle game.
Drag and drop tiles from the bottom of the columns, but be careful: new tiles appear from the top after every move.
This special PVP variation of REACH classic features the Skillz game platform with international leaderboards, trophies, cash or virtual currency prizes, and an amazing loyalty program that rewards you just for playing. Skillz: eSports for Everyone
Sign up today to compete against people around the world and start earning cash!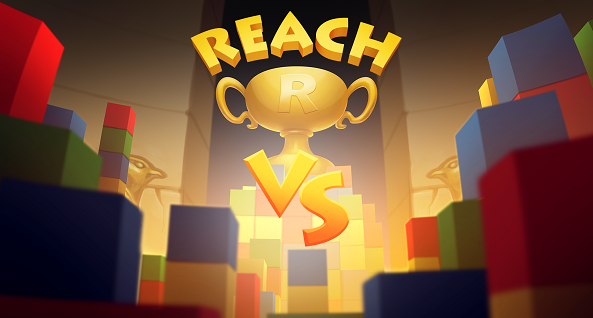 Specifications
Release date:

22/02/19

Platform:

Android, iOS

Rating:

Adults only

Type of game:

Casual, Other, Strategy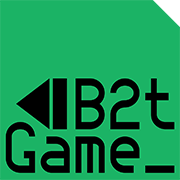 Back to the Game (B2tGame)
Description
Back to the Game created rob0, an innovative offer that helps developers test and optimize their products. Our expertise in economic design and machine learning takes your data and turns it into a wealth of information to maximize your revenues. We published REACH classic and REACH versus, two simple and deep Match-3 puzzle games. We are working on the prototype of City Cleaner, a retro-futuristic simulation game where the player manages a squad of municipal employees who clean up cities. We stand out for the quality of our team. We worked for/on Tetris, Scrabble, Risk, WSoP, Zootopia, LEGO, Amazon, Ubisoft, and Unity, just to name a few. Whatever your needs, B2tGame is your smart tailored solution!
Contact information
Our other games