« Retour à la liste de jeux
REACH versus
Description
Is your mind ready to face this latest challenge from the producer of Tetris for mobile?
How far can you reach? Play now for fun or to win prizes!
REACH versus is a brain teaser that will excite your mind with its deep strategy, color-combining gameplay, and challenging head-to-head online competition.
Match 3 or more blocks of the same color for cash with REACH versus, the real money puzzle game.
Drag and drop tiles from the bottom of the columns, but be careful: new tiles appear from the top after every move.
This special PVP variation of REACH classic features the Skillz game platform with international leaderboards, trophies, cash or virtual currency prizes, and an amazing loyalty program that rewards you just for playing. Skillz: eSports for Everyone
Sign up today to compete against people around the world and start earning cash!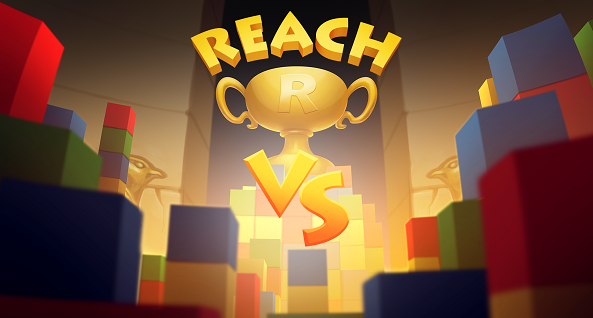 Specifications
Date de lancement:

22/02/19

Platforme:

Android, iOS

Classification:

Adultes seulement

Type de jeu:

Grand publique, Autre, Stratégie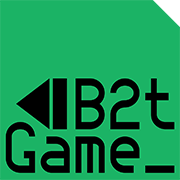 Back to the Game (B2tGame)
Description
Back to the Game (B2tGame) est un studio montréalais, propriétaire de rob0 (Rob Zéro), une offre novatrice aidant les développeurs à éprouver et à optimiser leur produit. Nos experts en design économique et en machine learning transforment vos données en une mine d'information pour maximiser vos revenus. Nous avons publié REACH classic et REACH versus, deux jeux de réflexion à la fois simple et profond. Nous venons de produire le prototype de City Cleaner, un jeu de simulation au look rétro futuriste, où le joueur gère une escouade d'employés municipaux qui nettoient des villes. B2tGame se distingue par la qualité et la complémentarité de son équipe​. Ses membres se sont démarqué auprès de EA, Disney, LEGO, Ubisoft et Unity, sur des projets d'envergure tels que Tetris, Scrabble, Risk, WSoP et Zootopia. Quels que soient vos besoins, nous offrons des solutions intelligentes sur mesure !
Information contact
Nos autres jeux