« Retour à la liste de jeux
Eagle Flight
Description
Fifty years after humans vanished from the face of the Earth, nature has reclaimed the city of Paris, leaving a breathtaking playground.
As an eagle, you soar past iconic landmarks, from the Eiffel Tower to Notre Dame Cathedral, and dive through narrow streets in order to fight opponents and protect your territory. Eagle Flight gives you the absolute liberty to explore Paris from a bird's-eye view!
Experience a true multiplayer adrenaline rush with up to six players! Use your piloting skills to lead your team to victory and engage in heart-pounding multiplayer dogfights.
Whether you've always wanted to experience Paris from a bird's-eye view or wanted to live the thrill of hunting like a bird of prey, Eagle Flight lets you fulfill your dreams!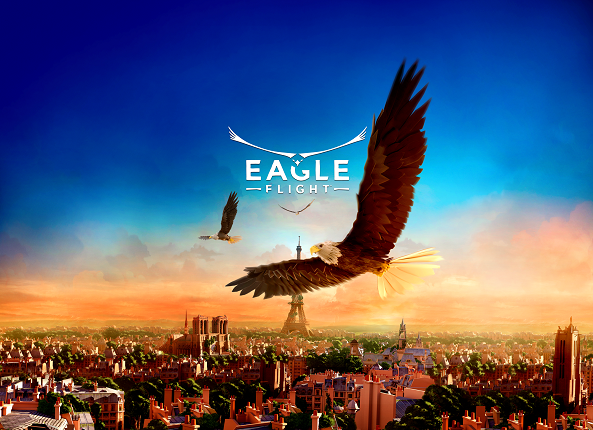 Specifications
Date de lancement:

2016

Classification:

Pour tous

Ubisoft
Description
Nous sommes l'un des plus importants studios de développement de jeux au monde, avec 2 700 employés. Ezio Auditore, Aiden Pearce, Jason Brody sont nés à Montréal. Le quartier où notre studio est situé, le Mile-End, est une source d'inspiration inestimable pour nos environnements. Ce site est une façon de vous montrer qui nous sommes, pourquoi nous aimons notre boulot et ce qui nous inspire à développer des expériences que les joueurs dévorent chaque année.
Information contact
Nos autres jeux