« Return to the games list
DEUS EX: MANKIND DIVIDED
Description
The year is 2029, and mechanically augmented humans have now been deemed outcasts, living a life of complete and total segregation from the rest of society.
Now an experienced covert operative, Adam Jensen is forced to operate in a world that has grown to despise his kind. Armed with a new arsenal of state-of-the-art weapons and augmentations, he must choose the right approach, along with who to trust, in order to unravel a vast worldwide conspiracy.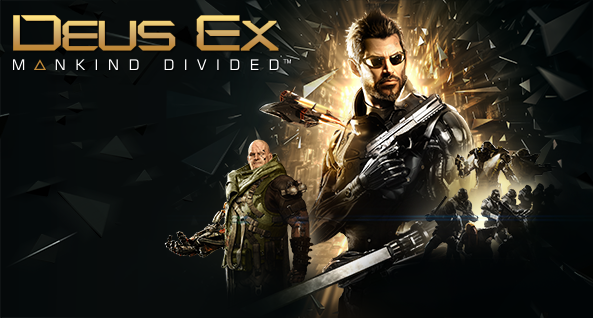 Specifications
Release date:

2016-08-23

Platform:

PC

Rating:

Mature

Eidos-Montréal
Description
Eidos-Montréal™ (a Square Enix® studio) is focused on creating immersive and captivating experiences. For the last decade, the development teams at Eidos-Montréal have orchestrated the successful reboot of the DEUS EX® series (Deus Ex: Human Revolution®, Deus Ex: Mankind Divided®), released the latest entry in the THIEF® franchise, and have also played a key role in the development of the award-winning TOMB RAIDER® series. To ensure its creative vision can be realized in-game, the studio has developed its own cutting-edge technology, the Dawn Engine®. The studio also provides technical support for Square Enix operations around the world, including research and development, quality assurance, and playtests.
Contact information
Our other games