« Return to the games list
Chiaro and the Elixir of oLife
Description
Chiaro and the Elixir of Life is a gorgeous, fully immersive virtual reality adventure for HTC Vive and Oculus.
​
Dive into the magical realm of Neverain as Chiaro, a young engineer determined to unearth the long-lost secrets of the Alchemists, the mysterious and powerful creators of the fabled Alive Machines.
Together with Boka, Chiaro's steam-powered penguin sidekick, decipher the puzzles left behind by the Alchemists to unlock the enigma at the heart of Neverain -- the Fountain of Elixir. But Chiaro isn't the only one fascinated by the Fountain's mythical power, and the search awakens the interest of powerful forces better left undisturbed -- will you make it to the Fountain before it's too late?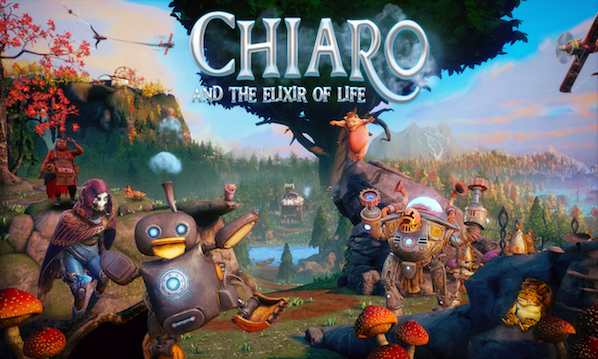 Specifications
Release date:

13/09/2018

Platform:

PC

Rating:

Everyone

Type of game:

Action / Adventure, AR/VR, Role-Playing Game, Strategy